I am an introvert. I am a Christian. I am an introverted Christian. Does this sound like you? See if you can relate to these 12 signs.
1. Worshipping is fun and all, but having headphones on, worshipping in the comfort of your own world, still wins.
2. Church ends, mingling begins (aka WORST THING EVER).
3. That moment at camp where you just want to be alone to recharge and there is nowhere to go.
4. You'd rather hang out with your closest friends than in a big group any day of the week.
5. When your youth group is cancelled and you can just be alone at home.
6. Your friend asks you about a certain story and you go into a super-deep theological discussion right then and there.
7. You'd rather be on the pulpit giving the sermon than having to make small talk with a group during the "introduce yourself to someone around you" segment of each church service.
8. You're quiet on the outside, but inside, your brain is giving the best theological discussion since Martin Luther.
9. You in the church van.

10. The guy in your youth group or community group you're totally crushing on? Yeah, he's probably an extrovert.
11. You're a VERY loyal friend and a great example of what Jesus preached. In fact, your honesty and love toward others are your strongest attributes.
12. The event calendar that's on your youth group or community group Facebook page is literally stressing you out.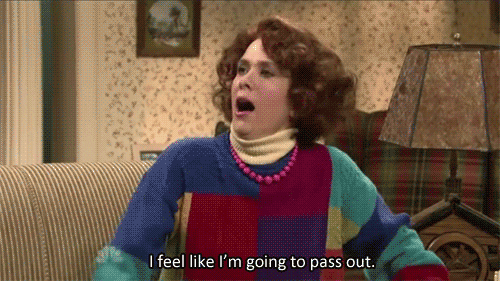 13. You're truly the best listener ever, and your friends know this. Hello coffee + friend + epic discussion + prayer = BEST night ever.