We asked on our Facebook page: What's the worst piece of dating advice you've ever received? We received a ton of great responses, but here are 16 of our absolute faves.
1. "Both of y'all are Christians so y'all should definitely date. You're perfect for each other." —Amanda G.
2. "Sometimes you just have to settle for what's around you." —Elizabeth D.
3. "Follow your heart." —Mercedes B.
4. "After 2 weeks: 'Marry him already!'" —Eva P.
5. "After saying that I wanted to save my first kiss for my wedding day, [someone said]…'I think that's excessive. You should just go for it. Learn to tie the cherry stems with each other.'" —Briana P.
6. "You don't have to waste time dating just anyone, but sometimes it's fun to make out with boys." —Julianne W.
7. "Be rude to him so you can come off as 'feisty' and [he'll] like you more." —Laura C.
8. "Take what you can get, another chance may not come along." —Sadie M.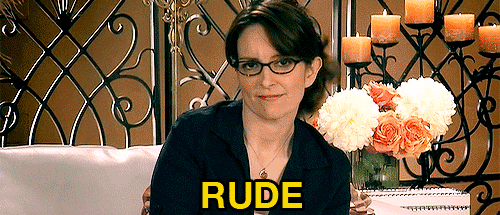 9. "Maybe you should lower your standards." —Cristina H.
10. "Don't text first." —Darien J.
11. "Boys just don't like girls like that. Maybe try changing yourself up a bit and see if that helps?" —Baylie M.
12. "Don't act too interested." —Rachel T.
13. "Just kiss him. That should fix your problems." —Kelsey W.
14. "Test-drive him before you buy him." —Summer S.
15. "Gotta put your assets out there to get a guy!" —Denise G.
16. "If a guy likes you and you don't like him, the solution to the problem is to just get a boyfriend so he'll leave you alone." —Kaylin G.
Got any more to add?