Okay, so stay with us here. Pizza is biblical. How so, you ask? Well, think about it. In the Bible, much is said about building community and centering our lives around community. Well, pizza is the ultimate community food! You wouldn't necessarily share your froyo with others, nor would you share your fries—heck, don't even get us started on sharing Chick-fil-A—but pizza is universally recognized as something you SHARE. So, with that being said, and in honor of October being Pizza Month, we want to share with you seven crazy reasons why pizza is biblical.
1. Pizza's foundation is made up of bread, just as Christianity's foundation is made of Jesus, "the bread of life" (John 6:35).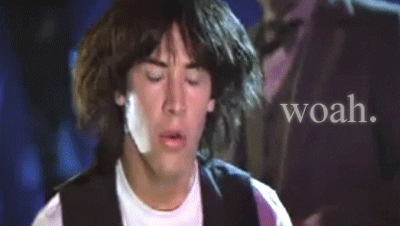 2. Pizza is all about the cheese, and cheese is mentioned in the Bible! See Job 10:10, 2 Samuel 17:29, 1 Samuel 17:18.
3. The most popular time to eat pizza is Saturday night. And if you're like 36 percent of the population, you like pizza on Sunday morning for breakfast! Meaning some of you have had pizza BEFORE Sunday services!
4. Sardines were a popular treat in Jesus's day and it's widely believed that these were the types of fish used to feed the 5,000. In Russia, sardines are one of the favorite toppings on pizza.
5. The Apostle Paul wrote many of the books of the Bible from Rome, Italy. The first mention of the word "pizza" was found in Gaeta, Italy, in 997 AD. Gaeta is a short two-hour commute to Rome.
6. Little Caesar's Pizza is widely popular in college towns nationwide. The name Caesar is mentioned by Jesus in the gospels. So….
7. Finally, a fun stat for you: 350 slices of pizza are sold every second in America; 380 Bibles are sold every two seconds worldwide. Take that!
So with this knowledge, go out and eat pizza this month at youth group, community group or with your parents. Even more, we will let you take credit for this awesome information.