One of my favorite stories in the Bible is that of Zacchaeus. You may remember the Sunday School song, "Zacchaeus was a wee little man, a wee little man was he…" Not familiar? Well, take a listen here (warning: it'll be stuck in your head all day!):
Some of you may not be familiar with the story of Zacchaeus, so I wanted to start a new series: the Bible…in GIF form. So without further ado, I present to you the story of Zacchaeus.
Follow along in Luke 19:1-10 (The Message).
Luke 19: 1 -4: Then Jesus entered and walked through Jericho. There was a man there; his name was Zacchaeus, the head tax man, and he was quite rich.
Let's stop here for a minute…I picture the scene of Jesus entering Jericho like this: Poor Zacchaeus was a wee little man and was desperately trying to see Jesus (who wouldn't?!).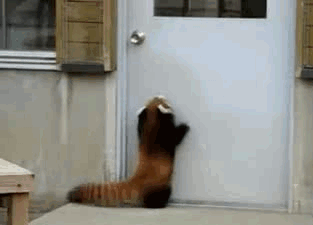 The crowd was in his way, so Zacchaeus had to take matters into his own hands. He found a giant tree and climbed up in it so he could see!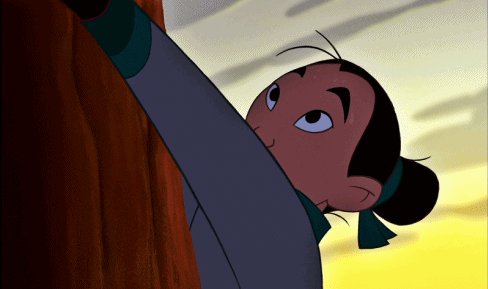 Luke 19: 5-7 When Jesus got to the tree, he looked up and said, "Zachaeus, hurry down. Today is my day to be a guest in your home."
Right here I imagine the look on Zacchaeus' face would look something like this.
Let's continue. Zacchaeus scrambled out of the tree, hardly believing his good luck, delighted to take Jesus home with him.
Stop here…the important thing to note here is Zacchaeus DIDN'T have this reaction.
Instead, he had this reaction..or, well, at least, I think he would. Everyone who saw the incident was indignant and grumped, "What business does He have getting cozy with the crook?"
Essentially, their reaction is this:
And assuming families were present:
Jesus had a way of keeping people on their toes, didn't He? Anyhow, back to the story…
Luke 19:8 Zacchaeus just stood there, a little stunned.
My thoughts on what he was thinking at this point:
He stammered apologetically, "Master, I give away half my income to the poor, and if I'm caught cheating, I pay four times the damages."
The crowd's reaction probably went from the above reaction to something more like this.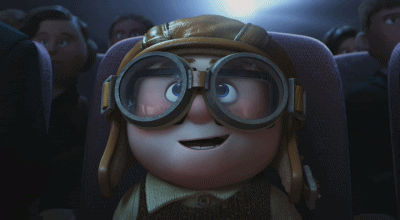 Alright back to it…
Luke 19:9-10 Jesus said, "Today is salvation day in this home! Here he is: Zacchaeus, son of Abraham! For the Son of Man came to find and restore the lost."
How awesome is that?! I imagine that Zacchaeus was (internally) feeling something like this:
But, on the outside was more like this:
My hope is that, at this point, the crowd began to do this…
And that's it! The story of Zacchaeus! Would you like to see any more Bible stories in "GIF" form? Which ones? Share below!